Valve Mounting Set
013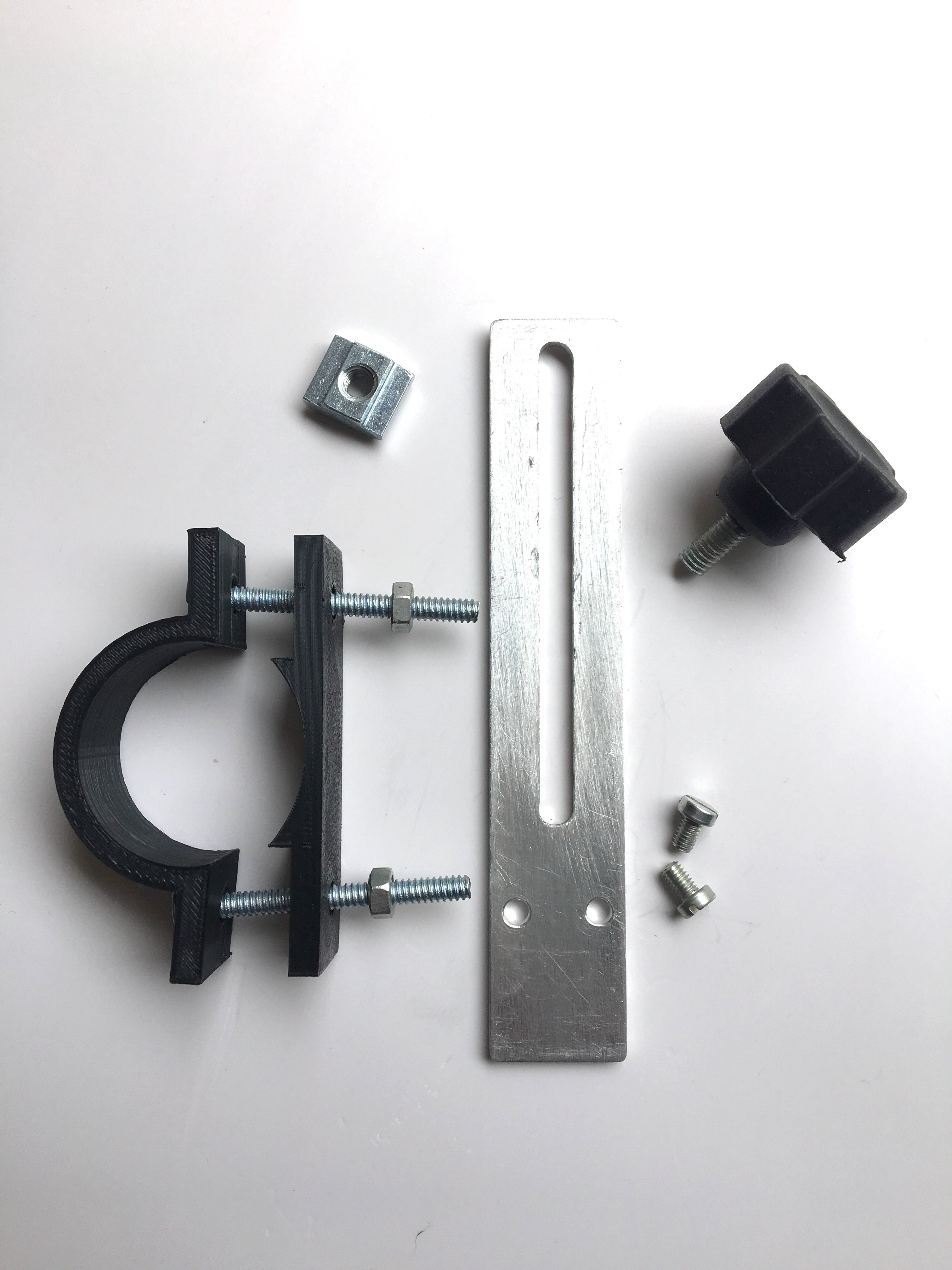 Valve Mounting Set makes it easy to operate with multiple valves. It is easy to achieve drop alignments when multiple colour solenoid containers are used. This accessory is used to mount the valve on horizontal bar of "DropRobo Frame Stand" or any similar horizontal bar.
It includes the following -
1. One hard aluminium mounting plate to hold the Solenoid
2. 2 screws to attach the valve to the mounting plate
3. 3D Printed Pipe Saddle with a pair of nut and long bolt. Saddle holds the Pipe Container vertically.
4. A bolt with plastic knob, this makes it easy to adjust valve angle during operation
5. A pre-set nut to attach and hold the Plate to the horizontal bar from inside invisibly