Multi Valve Mount Stand
23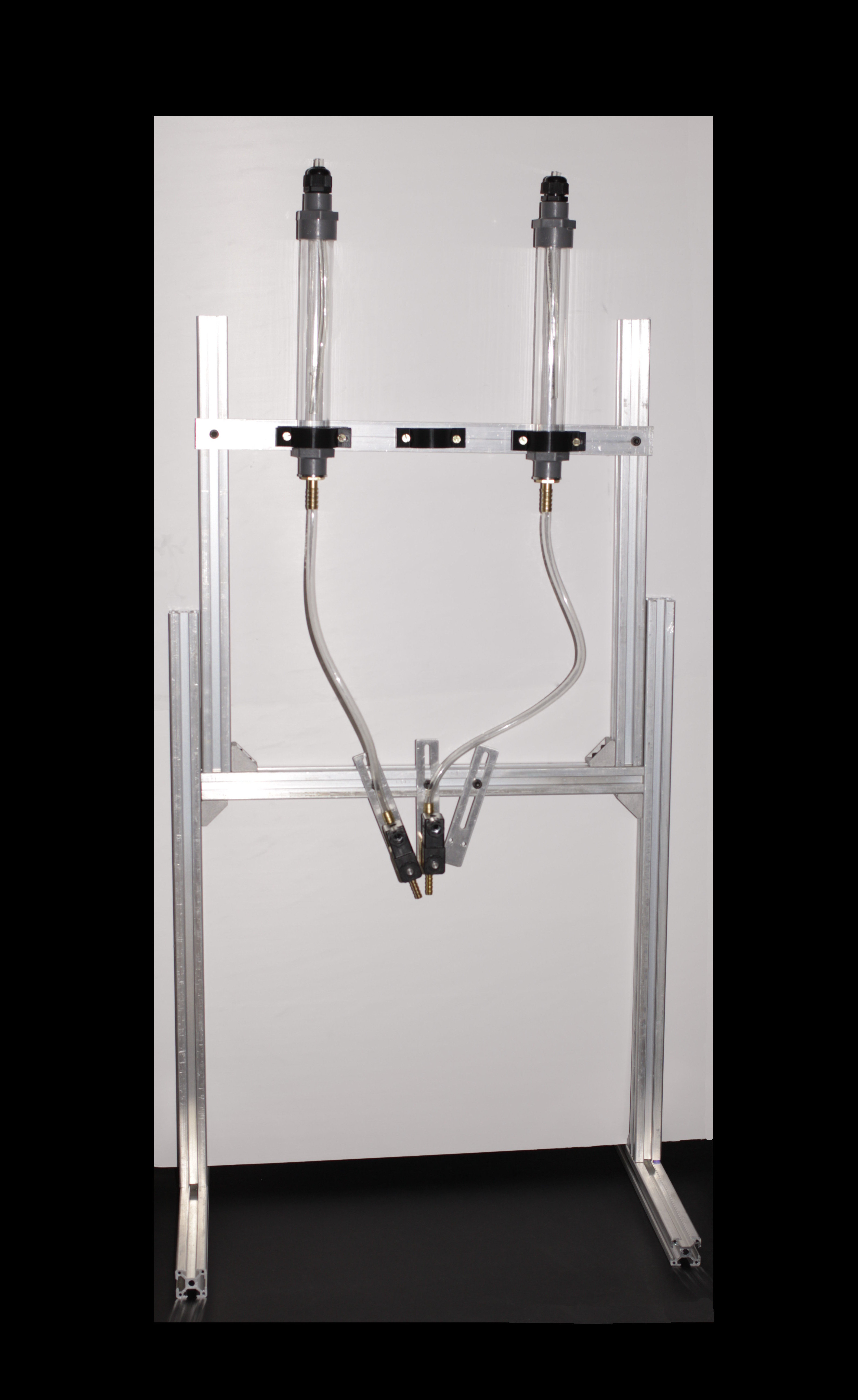 ONLY STAND
Photography with multiple colours are made possible with this stand.
Custom Designed Multi Solenoid Valve Mount Stand can hold up to 3 to 6 solenoid. Generally used with 3 Valves. It goes up to 2.5 feet and wide enough to place a water tray between vertical legs. Legs are wide for more stability and load bearing capacity. Easy to transport and assemble. Hassle free alignment of the drops from multiple valves can be achieved with ease. Highly stable, durable and user friendly stand. Getting all three drops aligned is a bit tricky, direction of the drops can be controlled by adjusting the mounting plate though you may need to force the aluminium plate to align in the same line.
Height of the reservoir (Pipe container) and height of the valve nozzle can be adjusted independently.

It comes with Allen Key. Valves and mounting sets have to be purchased separately.

DropRobo Store is committed to give extreme creativity experience to our users. Good level to operating knowledge is good to have, therefore we encourage buyers to connect with us to gain basic knowledge.