DropRobo Pro Without Solenoid
DRM01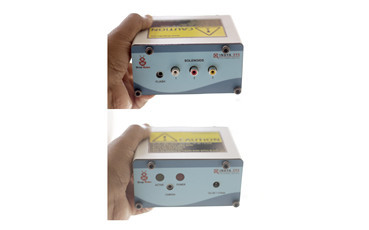 This is very advanced 3 Valve controller device which comes with Camera and Flash Cables.
You can set the timers in milliseconds to get the perfect shot. You need to select shutter cable as per your camera, if you do not know which shutter cable it is, you may check shutter cables listed on our store along with supported camera models.
This device is connected to your phone by android app. You can control the camera, dropper and flash with modern android app user interface. Any android phone which supports Bluetooth would work with our app.
You can add "Single valve" to your cart to run it on Single Stand, if you want to run it with multiple valves then add multi valve Solenoid dropper from our store. You may optionally but "Single Stand" or "Multi Valve Stand" from our store.
Users who are using other systems can buy this and use their own valves with this electronic device.
This comes with the following –
1. Main DropRobo electronic device (aluminium body)
2. Camera Shutter release cable (as per your make & model) with 1 m extension
3. Standard PC Sync cable to connect the flash with 1 m extension
4. Flash splitter
5. EU/India power supply adaptor AC 100-240v to DC12v 1.5A
6. Android app and user manual (soft copy)
7. Sample colours and gum powder* (Only within India)
* This is supplied complimentary only if available with us